CONNECT   |   RECHARGE   |   TRANSFORM
We create virtual wellness experiences that allow your people to bond and communicate more effectively.  
They will connect in a way that will move your company forward!
COVID has challenged our ability to meet in person. As many employees continue to work from home the need for authentic connection grows stronger.

With our WELLNESS and TEAM-BONDING experiences we guarantee to rejuvenate your TEAM'S SPIRIT and LOYALTY.
Together we will CONNECT beyond the keyboard.
Your team spends at least 8 hours a day taking care of your clients. What are you willing to do for them? 
 .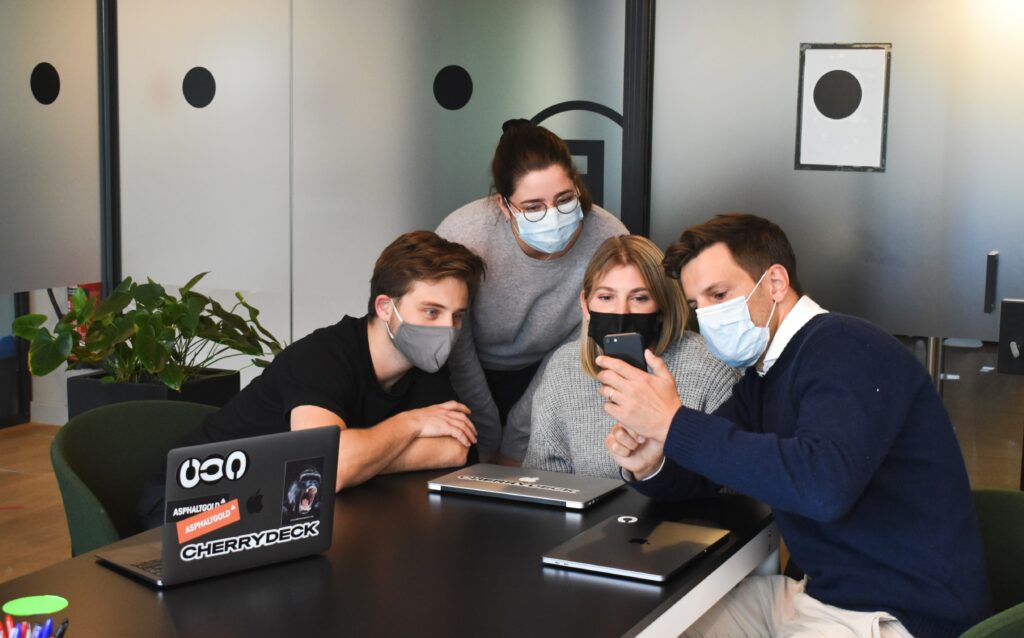 We are offering these experiences ONLY to companies who care about their teams beyond the bottom-line.
SHOW THAT YOU CARE ABOUT YOUR PEOPLE -
AND THEY WILL TAKE CARE OF YOUR COMPANY!

Virtual group experiences and packages available.
VIRTUAL GROUP EXPERIENCES
IMPACTFUL WELLNESS WORKSHOP
We will gather by the fireplace to unwind from the busy work schedules and set the team and personal intentions for more well-being in work and life.
TOGETHER WE WILL:
– Identify the personal wellness gaps that take away from the fullness of life.
– Experience group support and connection on the grounds of wellness.
– Create a clear plan to add more balance between work and life.
Be ready to move, write, breathe and clear your head. This is "ME-TIME" in action.
Investment: $2,500 USD

(Up to 50 participants)
ENGAGING TEAM IMMERSION        Come prepared to transition from stress and worry of the busy world to the peace of mind, emotional stability, and ease in the body.  
TOGETHER WE WILL:
– Gather as a community to discuss and share the most pressing issues around mental wellness.
– Support one another as a team in fun and interactive ways.
– Reset to our natural state of well-being.
Yoga mat, chair and cushion or any comfortable seating and practice area are recommended for comfort.
Investment: $3,500 USD
(Up to 50 participants)

POWERFUL BONDING EXPERIENCE
Together we will disconnect from our regular routines and take a deep dive into wellness, clarity, and the best versions of ourselves. 
TOGETHER WE WILL:
– Understand what holds you back from your next level in work and life.
– Utilize support and accountability from the team to push through limitations and stuckness.
– Learn practical tools and strategies to stabilize on this new level of well-being, personally and as a team. 
At the end, we will CELEBRATE! 
Investment: $6,000 USD
(Up to 50 participants)

COMPANY CELEBRATIONS | HOLIDAY EVENTS | TEAM ACTIVITIES
All sessions are live via video Zoom.
Ready to meet in-person? Send us a request!
Connect Beyond The Keyboard:
A UNIQUE OPPORTUNITY to calm the mind, release stress, and bond in the most authentic human way

Our WORLD-CLASS trainers masterfully combine visualizations, gentle body movements, and breathing exercises for fun ecstatic experiences

Worksheets and materials for maximum personal TRANSFORMATION

Reset to wellness GUARANTEED

Shift in company CULTURE to more well-being and team-bonding

CONNECTION on the grounds of WELLNESS

A SHARED EXPERIENCE to remember a life-time

Finish 2020 with a smile and start 2021 STRONG!
All engagements are live fun and open to all levels of curiosity and skepticism.
"Well-being is our natural state, it is time we embrace it at work." - Oksana Esberard